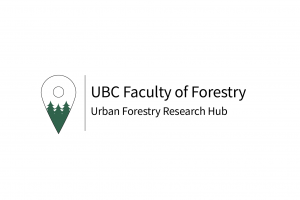 Urban Forestry Research Hub
Urban Forestry Research Hub
Our vision is to help create more resilient and healthy urban communities by enhancing the way in which people understand, access, plan and manage urban forests.
---
Our aim is to advance the science of urban forestry and the management of sustainable urban ecosystems. We aim to be internationally recognized as a leading urban forestry research hub conducting cutting-edge research right here in Metro Vancouver as well as around the world at local, regional, and global scales.
We have specific expertise in urban forest governance, urban forest design and planning, community involvement, urban ecosystem service assessment, urban soils and ecology, equitable access to green spaces, the impacts of urban forests on human health and wellbeing, and the links between urban forestry and climate change mitigation and adaptation.
---
When conducting research, we:
Adopt an interdisciplinary, applied approach aimed at understanding social, biophysical, and technological aspects of urban forestry
Inform urban forest policy and practice by partnering with governments and other organizations
Adopt an inclusive approach to consider the contact of all citizens with nature regardless of their physical, intellectual, and/or sensory conditions
Consider social and ecological diversity and use all-encompassing scientific approaches
Mobilize diverse partners through meaningful engagement, co-production, and transfer of knowledge
Contact Us